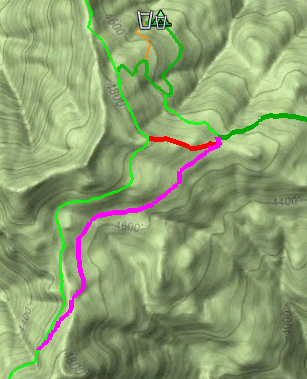 My "Finding the Carrizo Trail" post glossed over the fact that the western end of the Carrizo Trail of that time (2009) differed significantly from the current (2017) route. In my "Maps can lie" post, describing my mapping of that end, I had followed the route described in VWA Trail Reports: leave the North Coast Ridge Trail at a flag marking a ridge. At the time I'd noted the initial section was rough and sketchy, tread only becoming evident after leaving the ridge. I was later enlightened by Paul Danielson as we were hiking along the North Coast Ridge Trail – shortly after the Gamboa Trail junction, 0.6 miles before the ridge, he pointed out a spot where the "historic" Carrizo Trail junction had been. That route had become overgrown and abandoned, so hikers were instead taking a shortcut along an old dozer cut along the ridge.
In July of 2010, trailworker par excellence Robert Parks took it upon himself to restore that overgrown "historic" section. Over six worktrips, he and some helpers (including Paul Danielson) hacked and sawed their way through that brush. Much of the tread was still intact, so following the route itself was not too difficult. In October the final section was completed and a celebration held.
---
(All photos by Paul Danielson – click for full-size image)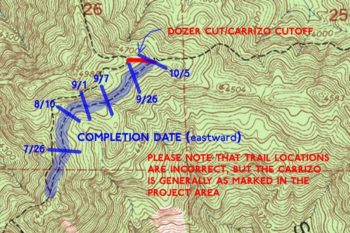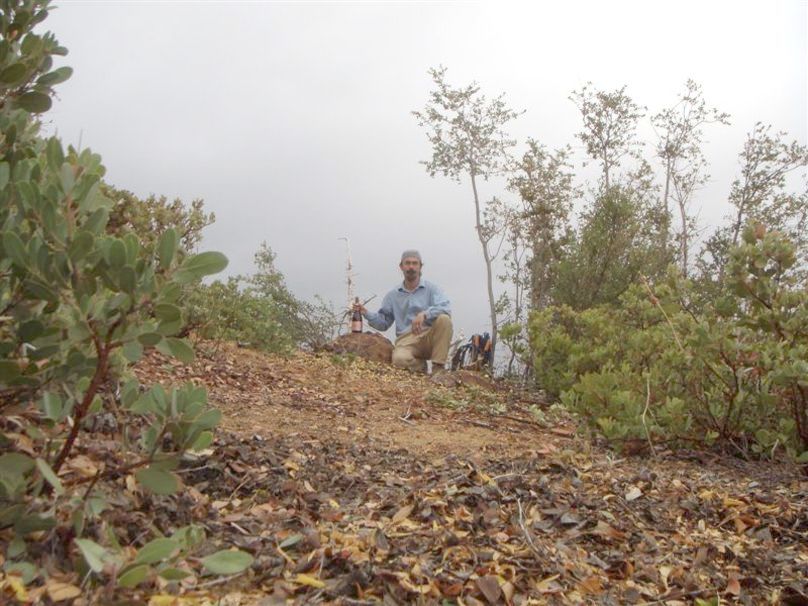 A few months afterward, I  went out and GPS'd that route and replaced the previous route on my Big Sur Trailmap. In 2017 that section is still passable and the previous ridge shortcut is now overgrown. Thanks to Robert and his co-workers for making the western end of the Carrizo Trail a "real" trail, with tread to follow!